Zambia 120 tph granite crushing line
A 120 tph granite crushing line used in Zambia. The project is mainly used for the construction of local roads, Therefore, there are certain requirements for the grain size of sand aggregate.
Output size : 

0-5mm、5-20mm、20-40mm

Capacity: 

120 tph

Equipment: 

GZD960×3800 Vibration feeder、PE600×900 Jaw crusher、PF1214 Impact crusher、3YZS1860 Vibrating screen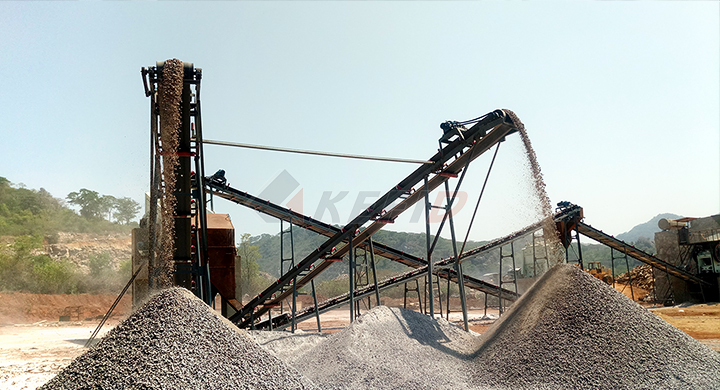 The granite aggregate with a size of 300-400mm is transported by GZD960×3800 vibrating feeder to PE600×900 jaw crusher for coarse crushing. The gravel aggregate with a particle size of 120mm enters the PF1214 impact crusher for finely crushed, the material less than 60mm after being finely chopped directly enters the 3YZS1860 vibrating screen for screening, while the material larger than 40mm and less than 60mm will enter the impact crusher again for secondary crushing, and the final output will be 0-5mm, 5-20mm, 20 -40mm of finished aggregate is used for local infrastructure construction.