Kefid has been a China leading manufactuer of PE series jaw crusher and JC series jaw crusher for more than 20 years. Jaw Crusher are used to crush  mineral ore with compression resistance below 320 MPA into medium-size products. It is divided into rough crushing and fine crushing. The series crusher specifications are complete, its input size is between 125 and 750 millimeter it is the first choice for primary crushing. Jaw crushers are widely used in mineral ore crushing, metallurgy, construction material making, highway, railway, water conservancy and chemical industry.
PE Series Jaw Crusher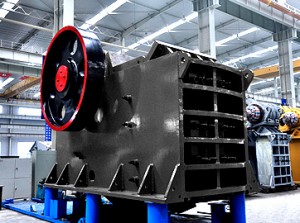 As the domestic leading manufacturer in crushing and screening area, our products have reached world-level advanced standard. PE Jaw Crusher, as the first choice of primary crushing, can be divided into coarse crushing and fine crushing, the feeding size is125mm~1100mm. PE series of jaw crusher have the features of high crushing ratio, even final size, simple structure, reliable working condition, easy maintenance, low operating cost. and also have these advantages: single equipment saves energy of 15%-30%, system saves energy a times more; the range of discharging opening is big and it can match with different customers' requirements.
Technical Parameter :
Mm to inch conversion: 25.4millimeters=1 inch
Model

Max. Feeding




Size (mm)

Discharge




Size (mm)

Capacity (t/h)

Motor




Power (kw)

Overall




Dimensions (mm)

Weight (t)

PE400×600

350

40-100

15-60

30

1700×1732×1653

6.5

PE500×750

425

50-100

50-100

55

2035×1921×2000

10.3

PE600×900

480

65-160

60-168

75

2290×2206×2370

16.5

PE750×1060

630

80-140

100-250

110

2620×2302×3110

29

PE900×1200

750

95-165

160-380

130

3789×2826×3025

54.5

PE1000×1200

850

195-265

315-550

130

3335×3182×3025

57

PE1200×1500

1020

150-300

400-800

160-220

4200×3750×3820

100.9
JC Series of Jaw Crusher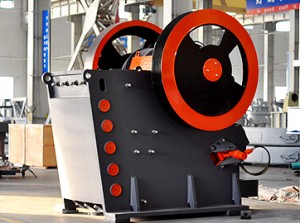 JC series Jaw Crusher is a new type of stone crusher, it has a world-wide advanced crushing technology and producing standard, and the JC series Jaw Crusher can crush the material with high hardness and strong abrasive efficiently. JC jaw crusher have the following features. Integral cast steel bearing matches well with the crusher frame, radial strength of the bearing seat is highly strengthened; crusher chamber adopts "V" structure which could make actual feed width comply with the nominal one; a newly designed tooth-shape side plate, makes the available area of jaw plate longer and enhances the capacity.
Technical Parameter :
Mm to inch conversion: 25.4millimeters=1 inch
Model

JC760×1100

JC840×1100

JC1100×1200

JC180×1300

JC250×1000

JC250×1300

JC400×600

Opening Size




(mm)

760×1100

840×1100

1100×1200

180×1300

250×1000

250×1300

400×600

Max. Feed




Size (mm)

620

720

930

150

220

220

350

Discharge




Opening Range




(mm)

75-200

100-225

150-275

10-30

20-40

70-100

35-85

Shaft Speed




(r/min)

270

240

210

320

330

290

250

Capacity (t/h)

150-350

200-500

300-650

12-35

15-50

26-85

15-70

Motor

Power




(kw)

110-132

132-160

185-200

30-37

30-37

37-45

37-45

Speed




(r/min)

985

985

740

980

980

980

980

Dimension




(mm)(L×W×H)

2600×2500




×2200

3300×2320




×3120

4140×2660




×3560

1320×2150




×1175

1400×1850




×1310

1450×2150




×1175

1920×1460




×1840

Weight (kg)

24000

32000

59200

6000

6800

7800

8000