Philippines 150 tph river sand making line
Philippines 150 tph river sand making line, you can contact with us for flowchart or quotation.
Material :

river stone

Output size :

0-5 mm sand

Feeding size :

max 500 mm

EQUIPMENT :

ZSW1100X4200+PE750X1060+HPT300+VSI5X9532+3YZS2160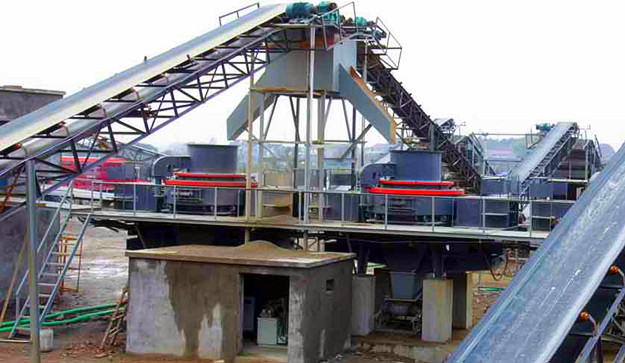 This client required a 150 tph artificial sand production line, and the raw material is river stone. So we design a 3 stage crushing production line for him, the primary jaw crusher PE750X1060, secondary hydraulic cone crusher HPT300 and the tertiary sand making crusher VSI5X9532. This can produce the 0-5mm sand with an up to 150tph actual capacity. Meanwhile, the spare parts cost will be less because we applied the rock on rock principle for the wet river stone. And the clients are very satisfied with our crushers, as a lot of money has been earned from this line.