Aggregate Crushing Plant 100-300 TPH
 
Aggregate crushing plant is most used in stone quarry or construction material making. These crushing plants can be used to crush basalt, granite, limestone, river stone, diorite, gabbro, anorthosite, peridotite, sandstone, dolomite, flint, etc.
Aggregate Crushing Plant 10-100 TPH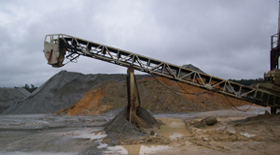 For a 10 to 100 ton aggregate crushing plant, there usually are jaw crusher PE500×750 or PE600×900 as primary crushing equipments, PF impact crusher PF1210 as secondary crushing equipment, vibrating screen as screening equipment. By replacing different screen mesh sizes, various final products are produced, or alternatively, Impact crusher can be taken place by VSI crusher for artificial sand making.
This medium crushing plant has been widely applied in many small stone quarry. This type of Kefid stone crushing plant has been installed inIndia, South Africa, Indonesia, Arabic area, they are applied in granite, basalt, limestone, iron mines.
Aggregate Crushing Plant 100-200 TPH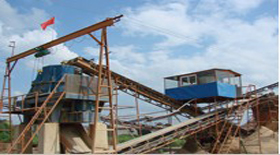 100-200 TPH aggregate crushing plant is a medium quarry mining crushing and screening plant. Our engineer will choose vibrating feeder to feed jaw crusher PE750×1060. Or choose our Impact crusher PFP 1315 as primary crushing equipment which can replace the jaw crusher as primary crusher. Secondary crushing equipment is impact crusher PF1315. Vibrating screen is also used for screening materials with different sizes.
This is the most popular aggregate plant in the whole world. For the purpose of improving finished products quality, washing equipments can be equipped upon filtrating equipments to clean the finished products. Tailor-made dust catcher or dust cover can also be applied to this stone crushing plant.
Aggregate Crushing Plant 200-300 TPH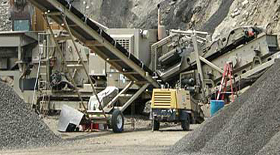 200-300 TPH aggregate crushing plant is a large scope production line. Kefid jaw crusher model PE900×1200 works as primary crushing machine, Jaw plates make it readily crush large size into small sizes. Secondary crushing process is two sets of impact crusher model PFS1315 which is superior in its larger feed opening and rotor, the final product sizes can be controlled through regulating impact-bracket. Tertiary crusher is VSI crusher or sand making crusher.
This type of aggregate crushing plant is mainly used in granite, basalt, limestone crushing plant. The final products of are quite suitable for road, bridge and construction projects.