Aggregate Crushing Plant 300-600 TPH

Aggregate crushing plant is most used in stone quarry or construction material making. These crushing plants can be used to crush basalt, granite, limestone, river stone, diorite, gabbro, anorthosite, peridotite, sandstone, dolomite, flint, etc.
Aggregate Crushing Plant 300-450 TPH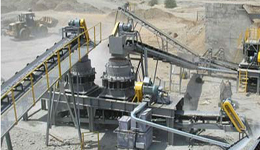 In this capacity of crushing plant, the major feeding equipment feed raw materials into primary crushing. The heavy duty jaw crusher usually plays role as primary crushing machine. CS cone crusher is the most popular cone crushing machine, which is suitable for crushing hard rocks, stones, minerals at low cost. The major sieving equipment is used to separate the raw crushed materials.
The stone crushing plant has versatile application such as iron ore crushing plant, gold ore dressing plant, bauxite crushing plant, copper beneficiation plant, nickel mining plant, manganese crushing plant, limestone crushing plant, feldspar crushing plant and so on. This crushing plant is widely used as sand making line, rock crushing line, stone crushing plant, ore dressing line, aggregate production line, construction waste recycling plant and so on.
Aggregate Crushing Plant 450-600 TPH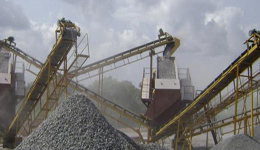 This is a larger capacity stone crushing plant. Jaw crusher PE1000×1200 with capacity 250-700 TPH is used as primary crushing equipment. There are several other models for higher capacity jaw crusher. Our jaw Crusher JC1100×1200 can also the best choice. Secondary crushing equipment adopts two CS Cone crushers, coarse or medium. Two vibrating screens are installed after CS Series Cone crushers.
There are also other design solutions for big capacity production line. Apart from jaw crusher, cone crusher, you can also use impact crusher and VSI crusher. This is all for stationary crushing plant. We recommend to you our mobile crushing plant, which is the best crushing plant for this capacity.