Vertical Roller Mill Repairs
If I assume that you are doing complete VRM maintenance cycles e.g. exchange of the classifier rotor, the grit cone, exchange and optimization of the static flaps, exchange of housing liners for mill and classifier, refurbishing the louver/nozzle ring etc – in short all jobs that are included in the thorough maintenance cycle of a VRM – then I would be interested in some more in-depth discussions, especially your experience with the time cycle needed for the high-velocity = high wear areas between dam ring and mill housing.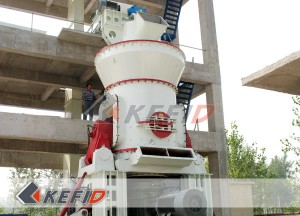 In case of your opening argument referring only to the re-welding/re-surfacing of the grinding elements …rewelding of the grinding elements is an annually or bi-annually standard procedure. Without the refurbishing of the grinding elements (or the exchange with new tires / table liners) the production of a VRM will drop to app. next to nothing.
Therefore I am not sure where you got the 100% lifetime extension?
The typical lifetime that I would expect out of a vertical mill is between 20 and 30 years – by performing the regular rewelding of the wear parts / grinding elements this is not extended to 40 or 60 years.
Or do you refer to the lifetime of the roller tires / table liners?
in this case we want to discuss the costs of annually or bi-annually rewelding (including mobilization costs, transport costs of the welding gear etc..) versus the costs of an exchange with new roller tires. As an average the lifetime of a roller tire can be extended by app. 3 times through proper and timely rewelding (300 % lifetime extension) but is this economically wise?
Both methods (welding versus exchange) are in competition with each other and it strongly depends on the local circumstances (material abrasiveness factor, wear progress per runtime and tonnage = required frequency of welding versus costs of welding versus costs of new tires) and vary greatly on a case-to-case basis.
The re-welding of roller tires outside of the VRM typically has been proven to be as expensive as a new tire – only a new tire comes with certain guarantees that usually are not given for any re-surfacing. On the other hand – a well equipped on-site workshop might be up to the external re-welding at reasonable costs, as long as the in-house experience is available.