Kefid Impact Crusher is the most  mature stone crusher with more than 20 years manufacturing  experience, it has won worldwide reputation due to its economical price, high capacity, high reduction, fine grain shape, easy adjustment and easy maintenance. Impact crusher are usually used to processing ore stone by impacting. Kefid impact crusher have three types: PF Impact Crusher, Primary Impact Crusher, Hydraulic Impact Crusher. They are widely used in building materials, cement processing , mining and chemical industries, crushing soft material, medium hardness minerals. Maximum Feed size range (the maximum anti-crushing compressive strength 300Mpa, humidity should be less than 8-10%) should be no more than 700MM.
PF Impact Crusher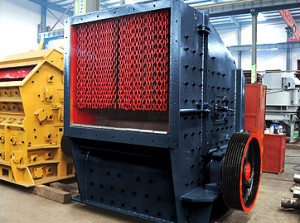 PF Series Impact Crusher uses the latest manufacturing technology, unique structural design.  It offers larger crushing ratio and more fully utilizes the high-speed impact energy of the rotor, which is the best choice in stone and gravel crushing line. However, as crusher boards are easy to wear, there is a limitation to crush hard materials, PF series impact crusher is usually used for coarse and fine crushing of medium-hardness materials. The ideal feed size of PF impact crusher is 100-500mm, the maximum sizes shall not exceed the specification. Users can adjust final particle sizes via the space between the hammer head and impacting plate.
Model

Size of rotor (mm)

Feed opening




(mm)

Max. feed




size (mm)

Capacity (t/h)

Power of




Motor (kW)

Weight (t)

PF1010

Φ1000×1050

400×1080

350

50-80

75

12.5

PF1210

Φ1250×1050

400×1080

350

70-130

110

16.5

PF1214

Φ1250×1400

400×1430

350

90-180

132

19

PF1315

Φ1320×1500

860×1520

500

120-250

200

24

PF1320

Φ1320×2000

860×2030

500

160-350

260

27
Primary Impact Crusher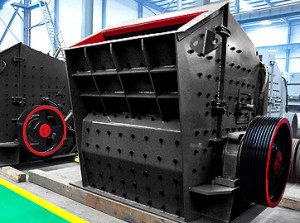 Primary impact crusher is KEFID's new product absorbing international latest technology. PFP series primary impact crusher offers excellent quality and efficiency. Rotor, as the heart of the primary impact crusher, makes great contribution when working, so it needs strict quality control. We developed stronger rotor to produce heavier moving inertia. Hard wear resistant material and the best cavity design make sure the excellent performance of the crusher, which is suitable to crush various medium-hard and soft materials to coarse sizes.
P model

Spec.

Feeding




size (mm)

Max. feeding




size (mm)

Capacity (t/h)

Power (kW)

Weight (t)

PFP 1210

Ф1150X960

1100X1030

400

90-160

90-110

17.0

PFP 1214

Ф1150X1400

1100X1430

500

130-200

132-160

22.0

PFP 1315

Ф1300X1500

1200X1530

600

180-320

160-200

29.0

PFP 1318

Ф1300X1800

1200X1830

700

240-400

200-250

34.0
Hydraulic Impact Crusher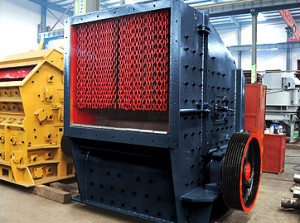 Kefid Hydraulic impact crusher has the sutomatic hydraulic system and easy to operate, which is widely used in construction material, highway and railway, mine mining fields etc. It is designed to crush soft and medium hard rock. The size range of feed material (maximum compression strength 300Mpa, the moisture should be below 8-10%) can be up to 700mm. Hydraulic impact crusher improves the adjusting device making operation more convenient. The three– cavity makes excellent capability in fine crushing and super fine crushing line.
P model

Spec.

Feeding




size (mm)

Max. feeding




size (mm)

Capacity (t/h)

Power (kW)

Weight (t)

PFS1210

Ф1150X960

570X990

250

70-120

90-110

15.0

PFS1214

Ф1150X1400

570X1430

250

90-170

132-160

19.0

PFS1315

Ф1300X1500

625X1530

300

180-270

160-200

25.0

PFS1318

Ф1300X1800

625X1830

300

220-300

200-250

30.0