Limestone Mining and Crushing Plant
Limestone is a  resourceful rock, which always composed largely of calcite, calcium carbonate. Limestone often contains variable amounts of silica or siliceous skeletal fragment, as well as varying amounts of clay, silt. In construction, crushed limestone is used as an aggregate in concrete mixes and used as aggregate in highway concrete and asphalt.
Limestone Mining Equipment
Usually, limestone mining equipments are used widely in limestone crushing industry. Most limestone crushing plant includes limestone crusher and limestone grinding mill or other related limestone crushing equipments. Limestone mining has important position in modern construction and road building industry because limestone is the most widely used stone or rock. Keid is China leading limestone mining equipments supplier and can supply you many limestone mining machines such as limestone mining crusher, limestone mining mill, limestone mining screen machines and so on.
Limestone Processing Plant
According to customer different requirement, there are two processes from the raw limestone to final product: crushing process and grinding process.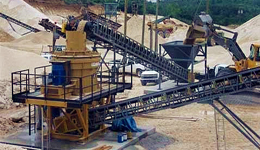 If the raw limestone is bigger than the input size of your grinding mill, it should be crushed firstly. The proposed limestone crusher is jaw crusher, which features reasonable structure, high productivity, easy operation and maintenance. It can crush the material whose pressure resistance strength is under 350Mpa. The limestone from the mines is conveyed to the crusher through conveyor. Crusher reduces the size of the limestone from 1m to –25 mm size. The crushed limestone will be sent by a belt conveyer to vibrating screen becoming final products or to grinding mill to fine grind. In order to control the emissions from the crusher, a suitable bag filter system will be provided. If the raw limestone is small enough, it can be directly grinded by grinding mill, such as MTW mill, vertical mill. In these grinding machines, limestone can be grinded directly. Always the powder from these machines can meet customer need. If you need high fineness, you can choose super thin mill or micro powder mill, which features high capacity, low consumption, high fineness, flexible adjustment and trustworthy security.
Kefid Limestone processing plant has been installed in many countrys, includes China, Pakistan, Bangladesh, Indonesia, Malaysia, Vietnam, Turkey, Iraq, Kazakhstan, Tanzania, Zambia, Russia and so on.