Concrete Waste Crushing Recovery Plant
Concrete are the main material of Construction waste, so how to processing concrete waste are the important process of morden construction waste ecycling. China Kefid machinery company is the most professional enterprise in construction industry. We can proce with you with construction waste crushing and screening machines.
Usuallly, concrete is the main material of these buliding waste, so how to crush the concrete is main processing. Concrete can be divided into different types, inorganic cementitious material concrete, such as cement concrete, gypsum concrete, silicate concrete, silicate concrete, etc.; organic cementitious material concrete, such as asphalt concrete, polymer concrete, etc.
Stationary Concrete Waste Recovery Plant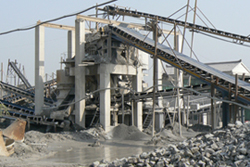 Kefid company can design a suitable stationary crushing plant according customers' requirement. The common configuration construction waste crushing plant are: vibrating feeder, jaw crusher, impact crusher, vibrating screen, etc. Jaw crusher is popular known as primary crusher which can reach a high crushing ratio and the shape of final product is even. It can crusher large size concrete and rock into small size. Impact crusher is used as a secondary crusher. Kefid impact crusher is suitable to crush various kinds of ores and rocks of medium or above medium hardness. After crushing and screening process, the final products (1mm to 4mm) are collected.
Portable Concrete Waste Recovery Plant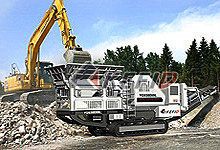 Mobile crushing plant is widely chosed by lot of people in these days. Compared with stationary crushing plant, mobile crushing are easy to operate and low cost. The most important reason is its easy to move. As we all know, there are many construction project, and they are not in one place. But mobile crushing plant can move from one place to another place. Cost are save in the whole process. Kefid have mobile crushing palnt and mobile screening plant, they are designed for the construction waste crushing and recycling. If the construction waste crushing environment is not very good, then we recommend you to use our crawler type mobile crushing and screening station which can suitable for various crushing environmental.