Factors effect stone crushing plant design
The stone crushing production line is used to product building sand and stone. It mainly consists of Vibrating feeder, Jaw crusher, Impact crusher, Vibrating screen, Belt conveyor, Centralized electronic control. The processes of production line: firstly, Vibrating feeder sends the stone to Jaw crusher for coarse crushing, then the materials send by Belt conveyor to Sand maker for fine crushing, after fine crushing the materials are delivered to Vibrating screen for screening, the qualified size materials are fed into Sand washing machine, then use Belt conveyor transports the finished products, the unqualified size materials should send to Sand maker for second process.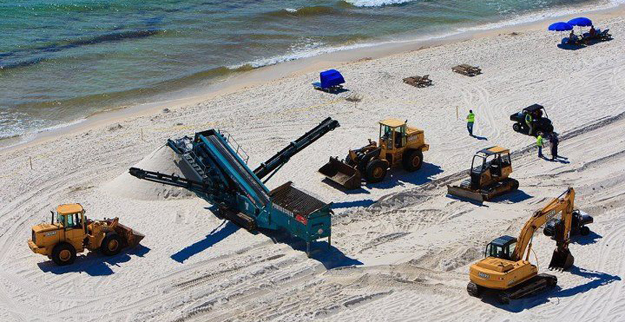 So there are several factors need to be considered in the design of crushed stone production line: First of all, all levels of crushers should be reasonable combination, the matching of crushers will affect the stone crushing and the reasonable combination can bring fantastic result. Secondly, the rigorous spatial arrangement makes the production line has features of small footprint, high investment and economic profits, the high quality of the materials, also equipped with advanced electronic control system to ensure the operating of production line.